)">
This is something my sister drew for me for christmas. In case you were wonderig, Don is a Naruto fan character she made up.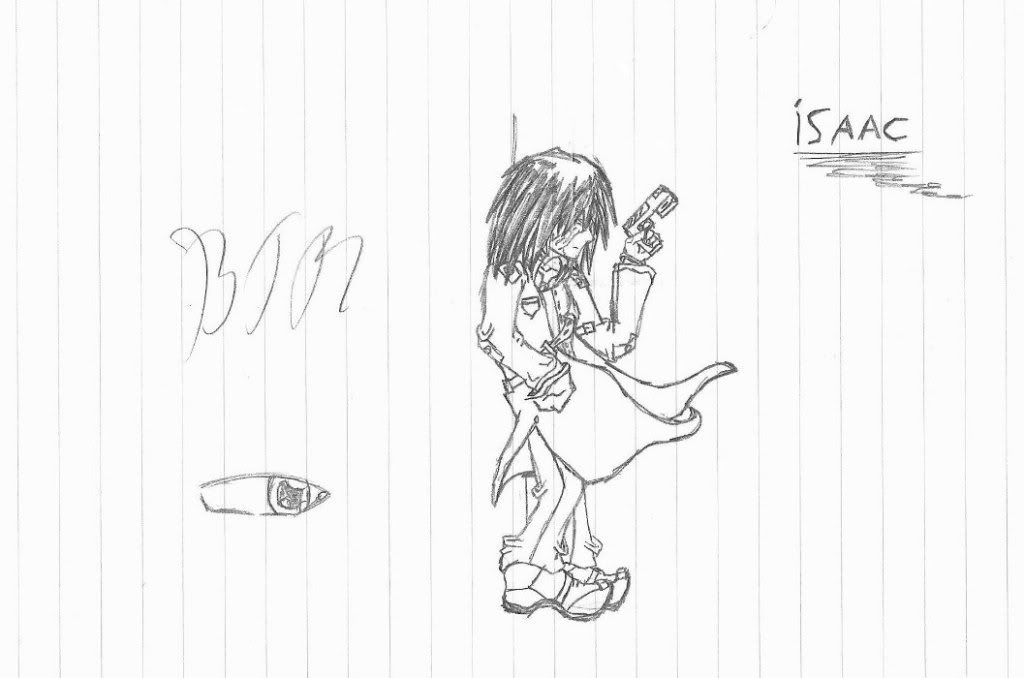 )">
When I was at camp, I showed my friend Braydon one of my Antihero sketches. He liked it and drew his own. I think his actually turned out better than the one I drew.
)"> This is something my brother drew. Look him up on smackjeeves with bob the hedghogy echidna.